Smith Mountain Lakefront Homes .com
is Proud To Announce that we are now an Authorized Dealer for
Nationwide Custom Homes!
The most prominent systems-built builder at Smith Mountain Lake!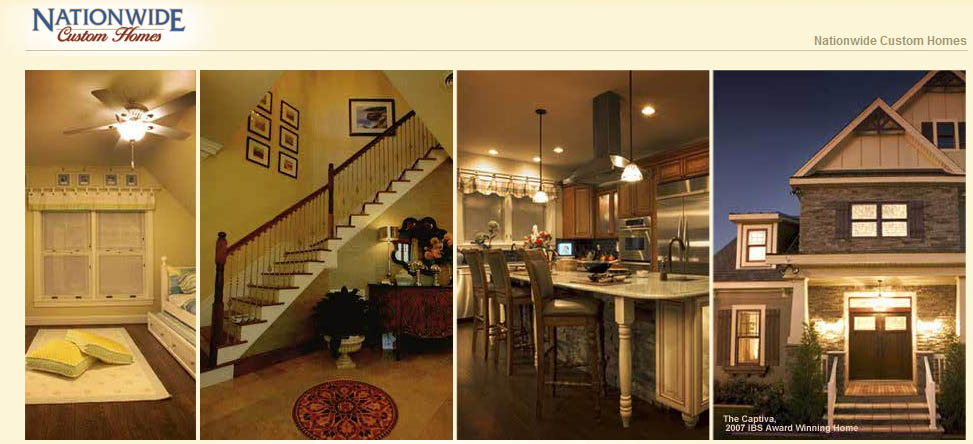 Nationwide Modular Homes
It's beginnings in 1959, Nationwide is now a leading builder of modular homes. They have designed and built beautiful modular homes in a wide variety of styles, and each of their homes reflects their commitment to detail and quality.

The nationís premier provider of modular (systems-built) homes, Nationwide Homes are built in one-third of the time as a site-built home because of the manufacturing process and the ease of assembly. A modular home uses 26% less lumber, generates 76% less waste and is constructed in 37% of the man hours of a similar site-built home. The benefits of building a custom home with modular construction are ease and efficiency that is greater than site built. With our expertise from over 40-years of building modular homes, you will be amazed at the ability of customization in our modular homes.

Nationwide Modular Homes are built with quality materials, and every home is built with careful attention to detail. There are about 300 individual quality inspections during the steps of each modular home construction. The home is built in a controlled environment, so the inside of a Nationwide home is never touched by harmful outdoor elements, and are delivered to a site up to 90% complete (including wall and floor coverings).

Held to the same national, state and local building codes as are stick-built homes, Nationwide homes often exceed building codes. Modular homes of today are often indistinguishable from site-built homes. The main difference being cost. Since they must be able to withstand the ordeal of being transported, often they are more durable and energy efficient than a traditionally built home. Each floor plan that is engineered is certified by a third-party. Nationwide Homes uses a system to construct your home, designing it and building it in a climate-controlled environment.

Nationwide Homes can meet your needs from a 1,000 to 4,000 square foot home. There are several different house plans available to home owners, including capes, ranches, split-level and two-story styles. There is additionally a large collection of home additions designed for a Nationwide home. No matter the style, taste and size necessities of families who live in them, Nationwide constantly strives to make homeowner's dreams a reality.
We have Gorgeous, Affordable, Fully Customizable Building Plans
From Nationwide Custom Homes for Every Lot and Every Budget!
Just Sign Up Below and Plans Will Be Mailed to You TODAY At Our Cost!